Here's how you can easily add Fundid on your smartphone!
At the moment, Fundid does not have a mobile app available to download. But you can easily add a shortcut to your home screen by following the directions below.
For iPhone - just note this only works on Safari
Step 1: Open Safari and visit https://app.getfundid.com
Step 2: Tap on the share icon on Safari's bottom menu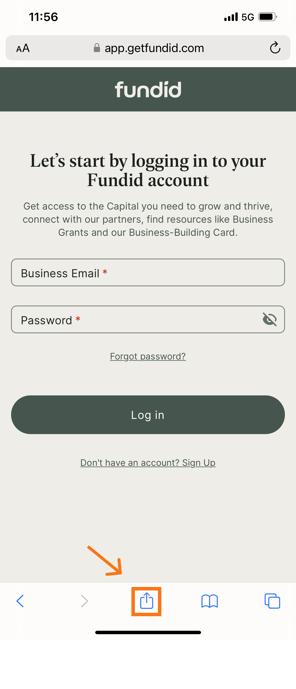 Step 3: Find and tap on the 'Add to Home Screen' icon.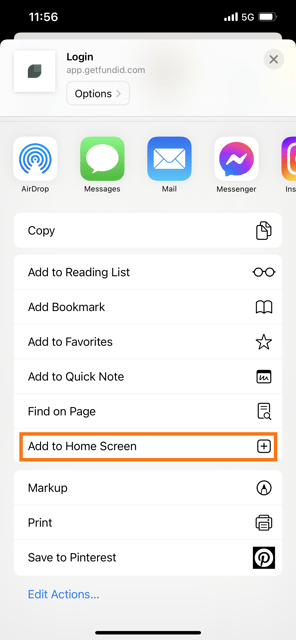 Step 4: Click "Add" and you will have a bookmark shortcut added on your home screen!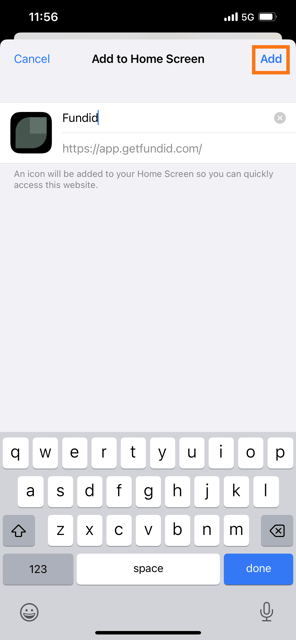 Step 3. Tap 'Add Page Shortcut.'
Step 2. Then, press the three dots at the top-right of the Chrome window.
Step 3. Select 'Add to Home Screen.'